Vertical Boat Lifts: 1,250 to 10,000 lbs.
For boats from 1,250 to 10,000 lbs.
Vertical boat lifts can be used in shallow and deepwater applications, rough water, and in fluctuating water levels.
Aluminum Vertical Boat Lifts
Ideal for boats from 1,250 to 10,000 lbs.
All stainless steel cables and hardware
Lifting range up to 80"
Minimal water required
Stainless and aluminum winch and handwheel
Pontoon & Tritoon kits available
Sunbrella Boat Lift Canopies available
15 Year Limited Warranty
Manufactured in New York State
Delivery & installation available
In Stock Product Available for Fast Delivery
For boats from 6,000 to 32,000 lbs, see our custom manufactured ultimate vertical boat lift.

View complete pricing and specifications on our Vertical Boat Lifts
---
Local Curbside Delivery available throughout the Northeast -- OR -- We Will Pay You to Pickup (click here for full details).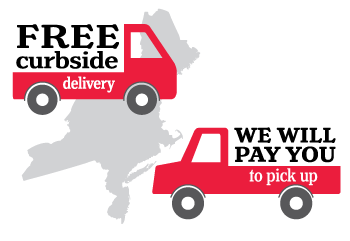 *If you want your Boat Lift installed, please inquire on rates for this service – free delivery does not apply.
NOTE: Free delivery available on in-stock products only. Free delivery does not apply to Ultimate Boat Lifts.