Designing the perfect waterfront
Let us assist you with creating the ideal dock system for your individual needs and site conditions.
When planning your waterfront project, visualizing what the final product will look like is an important and integral part of the process. Let us assist you with creating the ideal dock system for your individual needs and site conditions. Whether your project is complex or straightforward, The Dock Doctors will evaluate your goals for your waterfront site, determine the design and use parameters, then recommend the most cost-effective, efficient solution, while still maintaining the highest level of quality and durability. Your FREE estimate will come with conceptual drawings to help you visualize what the final product will look like. This service is available for residential, municipal, and commercial applications.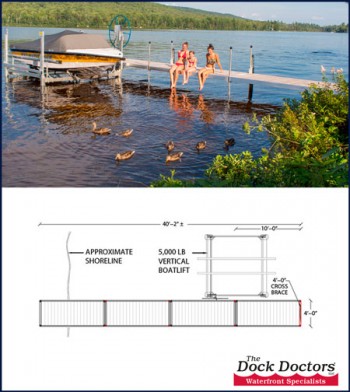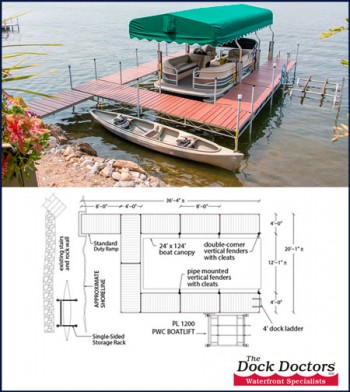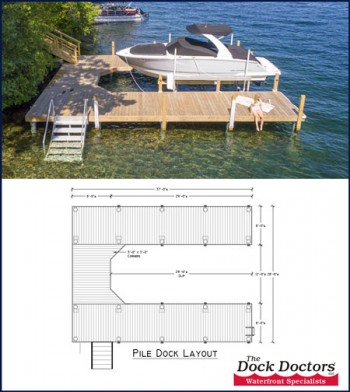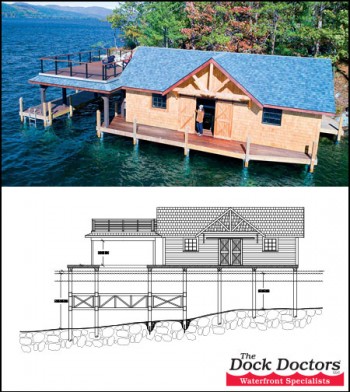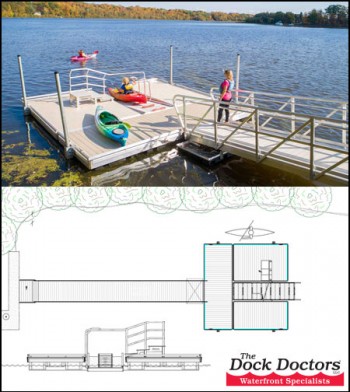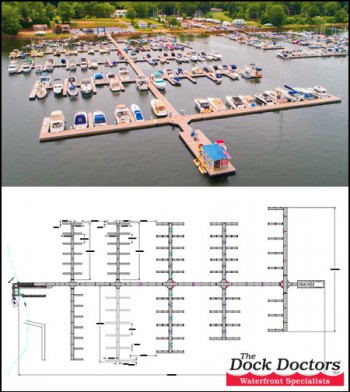 Step 1: Planning
The first step to your waterfront project is to complete our site survey/quote request. This will help us to determine the best products for your particular site and recreational needs. We recommend doing this well in advance, as timeframes can be affected by several factors, including product demand, permitting, manufacturing, service, and weather conditions.
Step 2: Estimates/Proposals/Designs
Once completing your quote request, our in-house designers will create a conceptual layout. We can often provide an estimate based on the information obtained from the site survey. If a site visit is necessary, a final proposal is prepared once that visit is performed to confirm the necessary details.
See examples of conceptual layouts for a variety of projects below.
Step 3: Site Visits (if necessary)
In most cases, we try to provide a cost estimate prior to visiting your site. However, there are situations that require a site visit in order to determine your needs prior to providing an estimate or proposal.
Step 4: Permitting (if necessary)
We are often asked "do I need a permit"? The answer is "maybe" — depending on the scope of the project and the body of water involved, you may need a permit. The Dock Doctors have several years of experience working with many of the State, Town, and Local agencies to obtain these permits for you.
Step 5: Production
Once all the designs and permits are in place, your project will then be placed on our production schedule. Work is performed on a first-come-first-served basis — timeframes will vary, pending workload.
Step 6: Service/Installation
The last step after your project is through production is the actual installation by our service department. This is entirely based on weather conditions, schedule, and time of year that you placed your order.