Hydraulic Boat Lifts
For boats 2,000 to 12,000 lbs.
Hydraulic boat lifts are ideal for use in sites with more controlled water levels. They are also aesthetically more appealing than a traditional style boatlift because the frame is mostly situated below the water level.
Aluminum Hydraulic Boatlifts
Available from 2,000 to 12,000 lb. capacities
Stainless steel hardware
Can be modified to accommodate narrow slips such as in boathouses
Standard with remote control
Solar or AC charging options
Aluminum hydraulic cylinders
Full-length vinyl bunks
Stainless steel fitting upgrades available
Sunbrella Boat Lift Canopies available
Lifting range up to 60" in the full upright position, when the boat lift is past center it stays secure even if a hydraulic failure were to occur
We can create a seaplane lift with a custom platform (see our custom boat lifts)
Manufactured in New York State
15 Year Limited Warranty

View complete pricing and specifications on our Hydraulic Boat Lifts
Local Curbside Delivery available throughout the Northeast -- OR -- We Will Pay You to Pickup (click here for full details).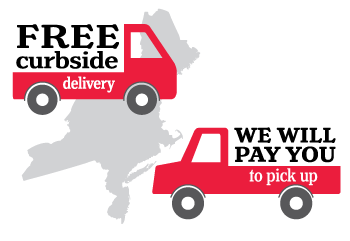 *If you want your Boat Lift installed, please inquire on rates for this service – free delivery does not apply.